It's an important question.
Many marketers that have been online a while still don't take advantage of affiliate programs.  It's another completely independent income stream that's generated by other peoples efforts and an easy way to get started as a digital marketer.  Affiliate Programs are easy to use…
Both as an affiliate of other businesses AND with by starting your own affiliate program.
To explain how affiliate marketing works and how to get started as an affiliate watch this quick video and download the Affiliate Marketers Checklist.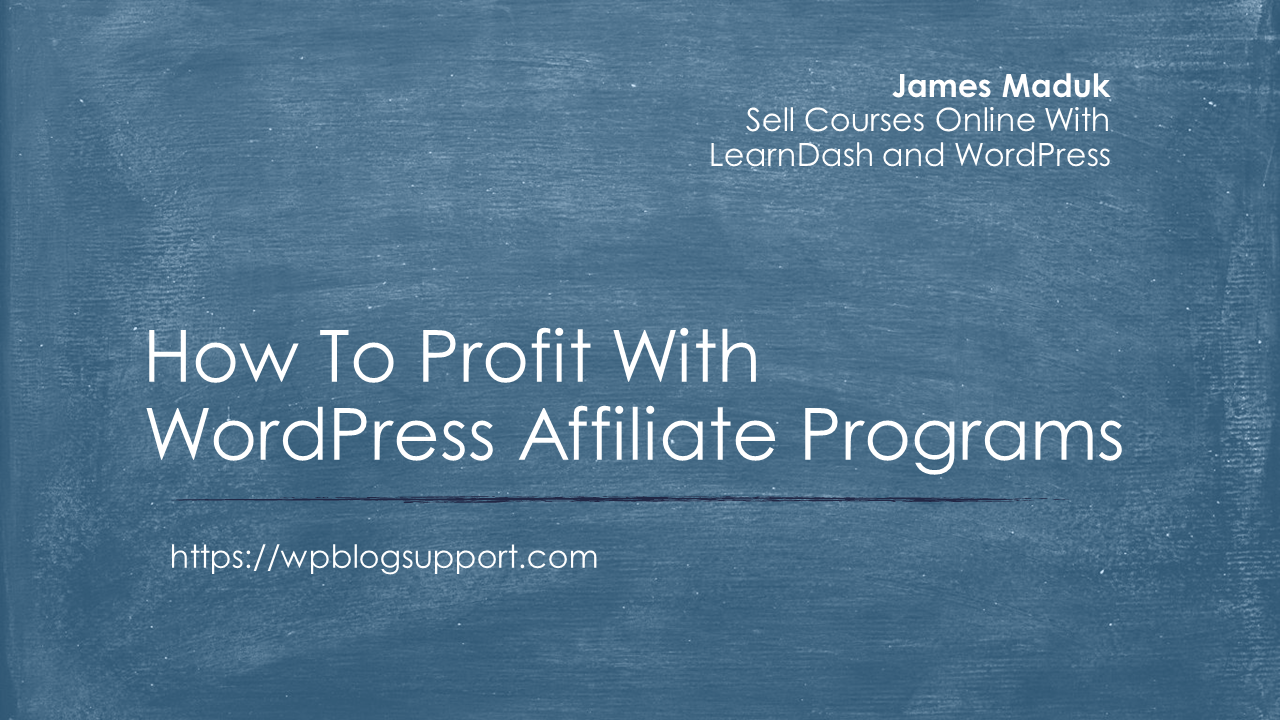 This first part explains how affiliate programs work and how you can get started by joining affiliate programs that other companies are running.  It's part of  a WordPress Affiliates course hosted with the WordPress Tutorials available in the WPBlogSupport Campus.