Support, Small Jobs, Security & e-Commerce Done For You!
Marketing and Support Bonuses Included in the GROW Plan
The Best Hosting and Marketing Support
Blog Marketing Blueprint
Thrive Themes Marketing Suite
Premium Marketing Plugins
SEOPressor and Yoast Plugin & Optimization
WP-Rocket Caching Plugin & Optimization
WPKeen Social Media Management Plugin
What Some of Our Members Have to Say:
Hi, my name is David Frey and I'm the author of the Small Business Marketing Bible. I don't usually endorse other people's products, but in this case I'm making an exception because James has created a very unique program that I think every internet marketer should consider…
David Frey
Marketing Best Practices
---
Having Your Team Managing All My Sites Behind The Scenes Gives Me the Time and Confidence and Freedom To Spend Time Building My Business and Making Sales
Steve Rosenbaum
Author - Back End Blueprint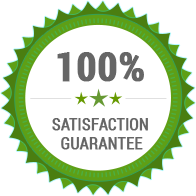 Our
100% Satisfaction

Guarantee

Unlimited Blog Support. FAST, SAFE, SECURE and always UP TO DATE! Talk to A Real Person When You Have Marketing Questions!
Your satisfaction is our top priority!
Common Questions About Support Plans
I Don't Have Hosting Yet, What Should I Do?
is special and needs a special kind of web host. Using a cheap shared hosting plan for a couple of dollars a month is asking for trouble. If you aren't setup yet with a proper web host toggle to the "Include Free Hosting" price list and include our Managed Hosting with your Support Plan.
I Already Have A Blog Hosted Somewhere Else, Can You Still Provide Support?
Sure!  Our Support plans allow us to manage and maintain your site where it's hosted.
How Many Blogs Are Covered by Support?
 Unlimited Support covers a single Blog Install. If you've got more Blogs installed that you would like covered contact us for a quick strategy session. If you're in the business, like theme/plugin developers and hosting services companies we have a White Label program that might fit too.
How Will I Be Charged?
You can use any major credit cards including Mastercard, Visa, Discover, and American Express. After we start managing your Sites your cards are auto-charged each month on a recurring basis until you decide to cancel or upgrade your plan. For your records you'll also receive a monthly invoice reminder 7 days before your card is charged. Payment is due 7 days after the receipt of that invoice.
What Happens If I Want To Cancel?
We'd hate to see that happen, but if it does all you need to do is login to your billing account and use the cancellation request button.  If your card happens to get auto-charged and you weren't planning to renew. Don't sweat it. Just get in touch with us as soon as possible and we'll issue you a full refund.
What is the Refund Policy?
We offer a 100% fully guaranteed refund during the first 30 days of service.
Do You Have An Affiliate Program?
Yes we do! Register using the Affiliates link below, or signup for one of the Support Plans to automatically be enrolled as an affiliate.
What Happens if a Theme Or Plugin Breaks My Site?
The simple answer is that we fix it. We go out of our way to ensure compatibility before we update plugins, themes, or versions, but sometimes the results of an update are unexpected and things break. In those rare scenarios, we quickly repair the issue and contact the plugin or theme author so they can work on patching the issue.
I'm An Advanced User, Can I Change My Site The Way I Want When I Want?
Sure! Add additional plugins and themes. It's your site. Post as often as you want, include advertisements and affiliate links, create a monthly podcast and build your email list with Landing Pages. If all those word are too advanced for you don't' worry, that's what we're here to help you learn and implement with our Training Tutorials..
How Many Support Requests Can I Make?
You can ask us as many questions as you'd like in sequence, and if you have an active Unlimited Support membership, then we'll take care of it right away. There's no limit to the number of tasks we perform as long as the type of request you are making is covered by your plan.   If your support request isn't covered by your plan, we're happy to give you an estimate for completing the work you need done, or can quickly upgrade you to a higher plan.     In short, send us a note whenever you think we can make your life easier.
How Many Blogs Are Covered by Support?
Even though you may not request a , fix, tweak of small job we're still working on your Site! During the month there are 12 Key Maintenance and Security Tasks that we take care of. These 12 key tasks include things, like offsite daily backups, broken link checking, malware scanning and removal, Live 24/7 security protection, -core-plugin-theme updates etc.
Hosting & Marketing Integration's, Support and Blog Maintenance Done For You!