Blogging Done For You
Delegate ALL Your WordPress Tasks
Producing Professional and Functional Sites

Unlimited Support is Available 24/7/365!  Need your sites style & features tweaked or just want to speak to a WordPress Expert? 

Keeping Backups of All Your Data

If your hosting fails or you lose you data from a hitting the wrong key we've got you covered, we'll restore everything from a off-site secure backup.

Keeping Your Site Up To Date

4 times a day we'll scan your site for updates to WordPress, Plugins and Themes, Relax knowing that all our monthly keep your site safe and running the latest software.

Removing Stress From Hackers

Daily vulnerability checks, security scans and live blocking of bad traffic minimized the threat of your site being hacked.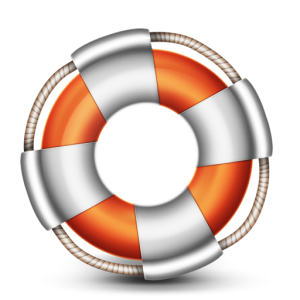 MAKE SURE MY SITE IS UP TO DATE AND SECURE
We take care of the technical nuts-n-bolts so that you can focus on your business.
HERE'S HOW IT WORKS
Here's what happens when you have unlimited WordPress Help and Blog Support
Running a Business requires a Website these days.  What's not needed is time spent away from customers trying to figure out how their site works or wasting resources to manage, maintain, and troubleshoot the WordPress website.
We're started out by training Small Business owners how to Start A Blog and Market their business online but soon realized that few of these students had the times it takes to get the site working the way they wanted AND keeping it running that way. We still provide the How-To training for the Do It Yourself type but our real focus is helping WordPress owners just like you.
We're available every day, all day. You get your very own WordPress developer who takes care of your site.  Relax knowing that you won't ever have to worry again about all the techy things like tweaks & fixes, security, backups, updates, conflicts, and downtime.
Just got a question?  Speak to us about what you're trying to accomplish and we'll  help you make the right decisions.  WordPress Help and Marketing Support are done for you.
Contact Our Team of WordPress Experts

You can Call, Chat or Open a Ticket with the details of ANY WordPress Small Job, Marketing Project, fix or tweak that you want done…

We Take Care of Your Site and Do It For You

We take care of all the techy WordPress Stuff in the background and complete the Small Jobs, Tweaks, Fixes and Marketing Integrations you give us…

You Spend Time With Customers and Earn More $$

You can relax and get back to doing what you love and get paid for – taking care of your customers and growing your WordPress Powered business!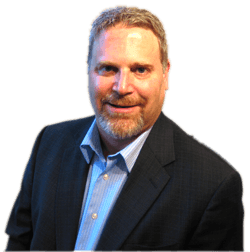 Having Your Team Managing All My Sites Behind The Scenes Gives Me the Time and Confidence and Freedom To Spend Time Building My Business and Making Sales.
Steve Rosenbaum
Marketing Coach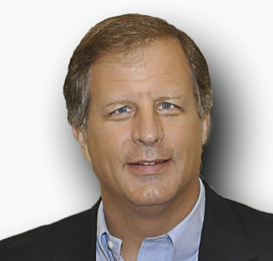 Hi, my name is David Frey and I'm the author of the Small Business Marketing Bible. I don't usually endorse other people's products, but in this case I'm making an exception because James has created a very unique program that I think every internet marketer should consider…
David Frey
Author and Marketing Coach
I was stunned. I was again reminded of how little I know about WordPress marketing. James is a WordPress Blogging Master— His Blogging Secrets are a real eye-opener.
Joe Vitale
Author and Coach
JUST SOME OF THE WORDPRESS TASKS WE DO FOR YOU
MAKE SURE MY SITE IS UP TO DATE AND SECURE
We take care of the technical nuts-n-bolts so that you can focus on your business.
No Stress
ALL THE TECHNICAL DETAILS ARE DONE FOR YOU
Relax knowing our WordPress Support Experts Take Care of All Your Software, Plugin/Theme Updates, Site Maintenance, Security and Backups...
More Time
ANY SMALL JOB IS DONE FOR YOU
Small Business Owners and Entrepreneurs Either Spend Way Too Much Money Or Time Trying to Get WordPress To Do What They Want…. Now you have a WordPress expert available to do any small job, tweak or fix you want done on your site - when you want it done,
Our affordable WordPress Support and Maintenance Package keeps your Blog FAST, SAFE, SECURE and always UP TO DATE!
Integrations Tasks
SETUP THE TOOLS YOU ALREADY USE
Already using other tools to market your business?  We'll login and get them working with your site.
MAKE SURE MY SITE IS UP TO DATE AND SECURE
We take care of the technical nuts-n-bolts so that you can focus on your business.
TALK TO A REAL PERSON WHEN YOU NEED HELP
RELAX  Your Personal WordPress Support Team is only 1 click away. Need help figuring out what plugin to use or 3rd party tool to add? Talk to the experts first!. 
Your 1 Click Away
Run Your Business -No More Technical Skills Required
The right tools, tactics, and strategies running perfectly on your site.
Plans and Pricing
SIGN UP TODAY FOR BLOG SUPPORT